From advertising agencies and real estate agencies to corporations from the financial, pharmaceutical and industrial sectors to ministries and the Federal Chancellery: We bring movement to Austria's corporate landscape. Let us convince you of the importance and effectiveness of regular exercise! Our trainers are likeable, motivating, fun and always highly professional. Since 2013 we have been training teams and companies directly at their workplace or in their immediate surroundings.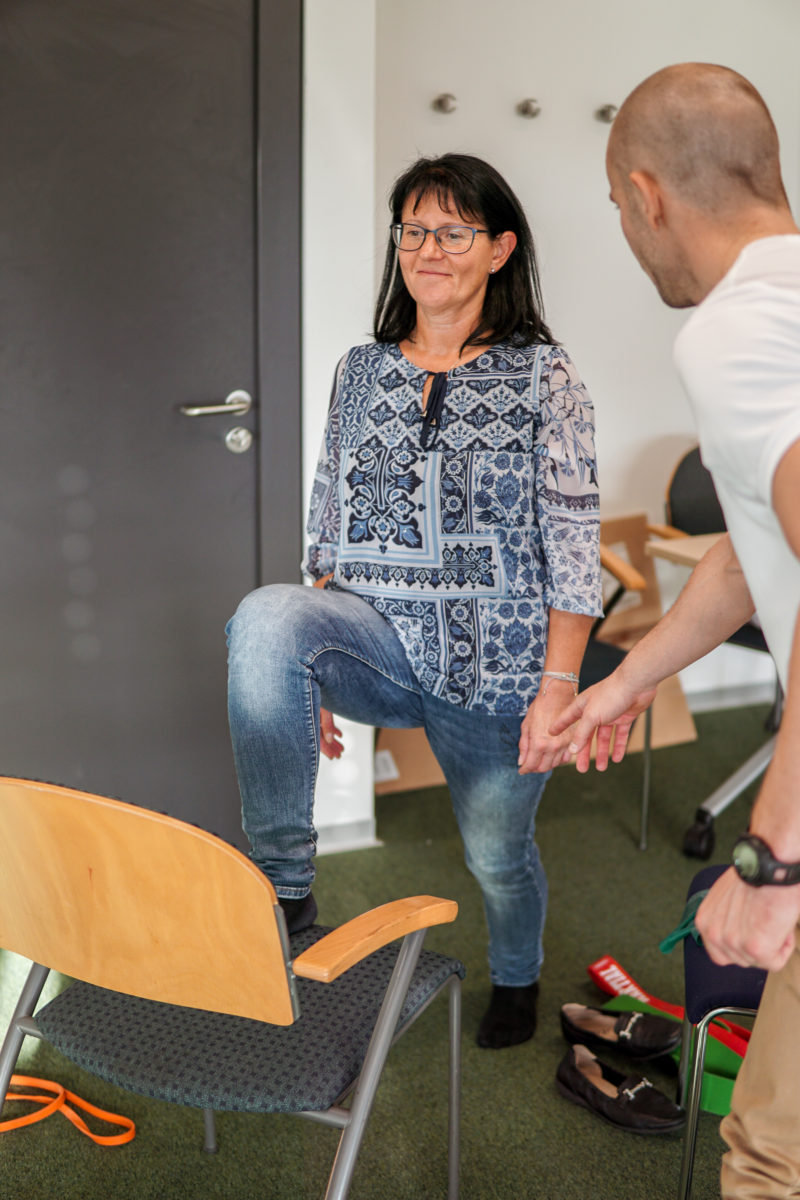 Our goal is to maintain and improve the physical and mental health of people - and thus to lay the foundation for productive and efficient work. In our 16-week program, we inspire employees to exercise and help them to devote themselves again full of energy and concentration to the tasks and challenges at work.
All employees, whether beginners, hobby sportsmen and women or ambitious athletes, are welcome! We respond to each and every one of them, define personal goals and bring about a long-term improvement in lifestyle. This includes starting slowly, getting body and mind used to it and finding fun in the joint movement in the group. Once the first hurdles have been overcome, movement is integrated into everyday working life and well-being is increased in the long term.
"Motivation is the division of perspective into manageable tasks in several short periods of time."
Christophe Sauseng, Head Coach, FitnessGoesOffice