What is corporate fitness? How are different concepts implemented? To what extent can companies benefit from corporate fitness? And is it worth it? We answer all these questions here.
Content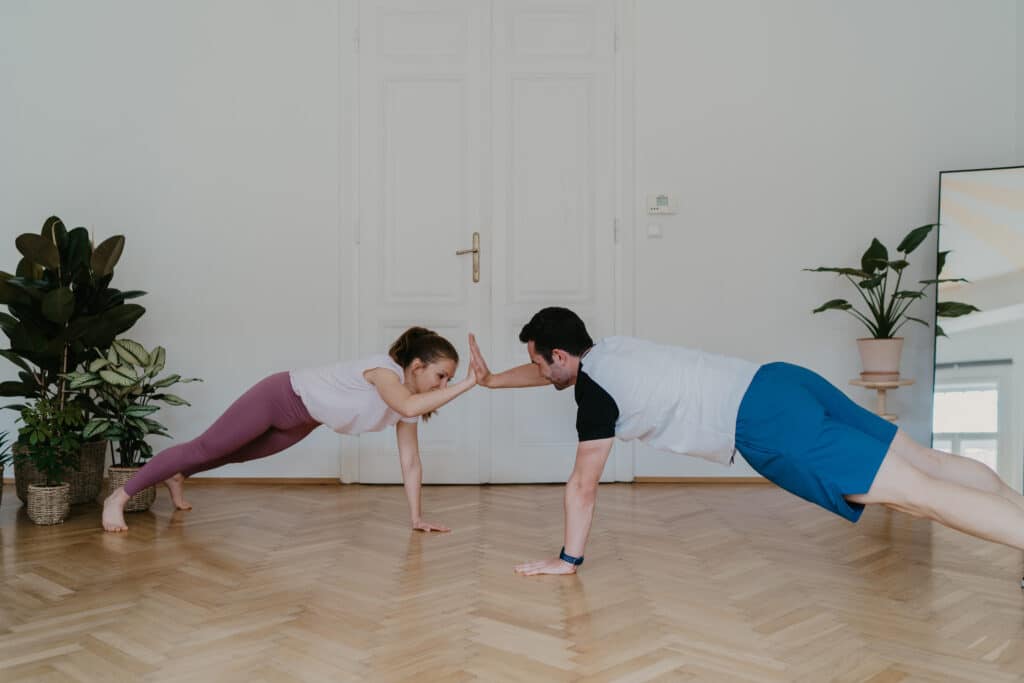 What is corporate fitness?
Company fitness is understood to mean measures that promote the health and thus also the performance of your employees. With our experienced experts, we optimise company health management, counteract health problems and thus improve the concentration and motivation of the participants. This process includes exercise as well as advice on various topics such as sleep or nutrition.
How does corporate fitness work in Austria?
Company fitness first involves a needs analysis of the company and the existing problems. This is followed by a programme customised by FitnessGoesOffice, which can be carried out digitally, analogue or hybrid. The concept consists of the digital health platform, live online courses, on-site training sessions, personal support from coaches and lectures on health-related topics. After discussing the company's goals, we create plans for a specific period of time, monitor progress and make individual adjustments.
Is corporate fitness worth it? What are the benefits of corporate fitness?
The benefits of corporate fitness have been proven many times over. Healthier employees are more motivated and concentrated, their productivity increases noticeably and team cohesion is strengthened. Employees take fewer sick days - as the WKO itself says: "One euro invested in workplace fitness saves three later on! In addition, a company that invests in corporate fitness and the health of its employees is more attractive on the labour market.
What does corporate fitness cost?
With FitnessGoesOffice, the combination of desired services can be selected individually, and the costs vary accordingly. The digital annual program is available from € 1 per employee per month. Analog training sessions, which take place on site, cost between € 100 and € 120 per hour. The program is designed according to your needs, and the concepts are specially adapted to motivate employees in the long term. Click here for more information on our prices.
Is company fitness tax deductible in Austria?
Corporate fitness is tax-deductible in Austria, provided that the measures (as defined by the WKO) are targeted and impact-oriented. This means that a goal must be selected, the effect must be proven and the implementation must be carried out by a qualified party. In addition, health promotion for employees is considered a tax-free benefit (and is thus exempt from wage and social insurance contributions) if it takes place on the office premises or in rooms rented by the employer.