It's all about the booty
With our focus "it's all about the booty" we concentrate on your buttocks in addition to the other three important muscle groups!
The buttocks include these three muscles: gluteus minimus, gluteus medius and gluteus maximus. Together they are involved in the following movements: The movement of the legs, their rotation, the extension of the hips and the tilting of the pelvic floor backwards. As important as this musculature is for relieving the back muscles, the buttocks are usually greatly weakened from sitting so much. Often the buttocks and abdominal muscles are weakened together and cause an imbalance that causes a lot of pain: hip flexors and back extensors have to do their job and are therefore permanently under tension. Back and knee pain are a consequence of this.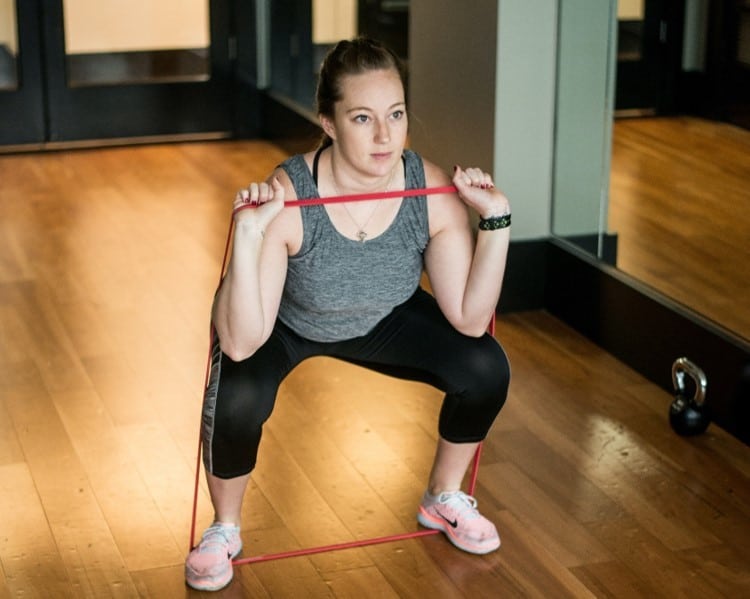 Not only beginners, but also ambitious hobby sportsmen and women are often affected. They often suffer from strains of the back of the thighs and benefit especially from the strengthening of the buttocks. Therefore the training of a strong buttocks is an advantage for everyone who wants to go through life without pain and injury. 
Apart from the technically correct arguments, a well-trained buttocks, of course, is also visually nice to look at and perhaps also a good motivation. In both cases strength training is the means of choice. The buttocks can be trained well with high weights as well as with body weight training. 
If you have any questions please contact: fgonline@fitnessgoesoffice.com