Today we start a new focus: Running! In the coming weeks you can expect numerous new articles about running, free training plans for beginners and advanced runners and the new video series: Warm Up for Runners/ Mobility for Runners. All on our FitnessGoesOffice digital platform!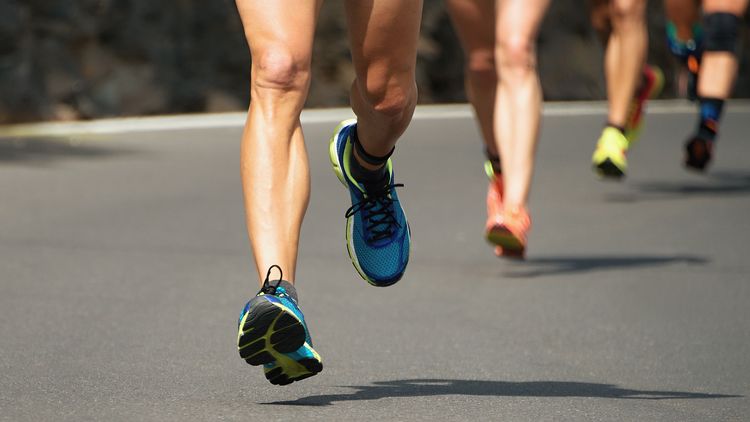 Although running is one of the most popular sports, it is also intimidating for many newcomers. If you think of a marathon and total exhaustion when you hear the word "jogging", you can easily be put off - but running is not meant to scare you, but rather to give you pleasure.
The resolution to exercise more is particularly easy in spring; the longer, warmer days and the blossoming of the environment entice you to get out into the fresh air. Running is the sport that feels most natural to humans, but you don't have to start with an intense sprint programme right away. Taking it slowly is much more effective.
You can start by enjoying the sun's rays on a leisurely walk and then, week by week, gradually build up to faster walking and eventually to running. Studies have shown that even just one hour and a half of walking per week helps to noticeably improve blood pressure levels and subjective well-being.
The rhythmic swinging of the arms and the movement of the whole body to the same beat give you a proper happiness and hormone boost and also have a positive effect on the cardiovascular system. Runners have this in common with conductors, who are among the occupational groups with the highest life expectancy. Overcoming the hurdle of fear of running is worth it - especially in spring, as outdoor exercise also raises your vitamin D levels and improves your mood.
Running shouldn't be stressful, it should be fun - so don't stiffen up on the stopwatch or on specific distances, instead enjoy the surroundings around you and let your mind wander. It might also be easier with two people, as time passes much more quickly in a relaxed conversation.
Try it out - maybe you'll fall into a faster stride on your next walk?
If you need some extra tips on warming up, join us every Wednesday from next week for our new Warm Up for Runners video series and get ready for your first few miles. If you're a regular runner and don't want to lose mobility, check out our Mobility for Runners video series in our gallery.