We are a team of successful entrepreneurs and experienced trainers, physiotherapists, as well as sports and nutritionists. We know the needs of our customers and are happy to accompany them on their way to a healthy and satisfied everyday life.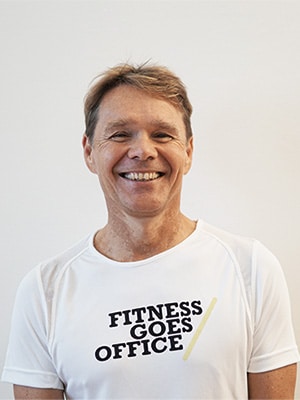 Mag. Gilbert Hödl
Founder and CEO
As founder and CEO of several leading European software companies (Update Software AG, Lixto Software GmbH, Tapkey GmbH), Gilbert has acquired a profound knowledge in the development of technical innovations and profitable company concepts. He is the inventor of FitnessGoesOffice with the goal to implement exercise, health and performance in companies in a sustainable way.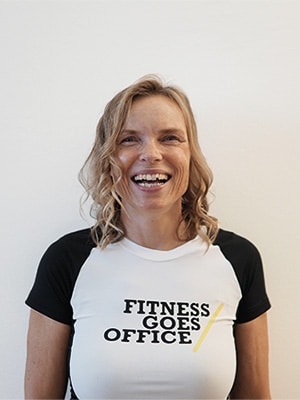 Mag. Susanne Hödl-Oels
General Manager
Susanne worked for many years in the field of marketing and sales and as managing director of an Austrian software company abroad. She completed training as a state-certified instructor for triathlon as well as an instructor for fitness and health sports. Her goal is to support women in mastering the daily challenges of work and family life with regular exercise and healthy nutrition.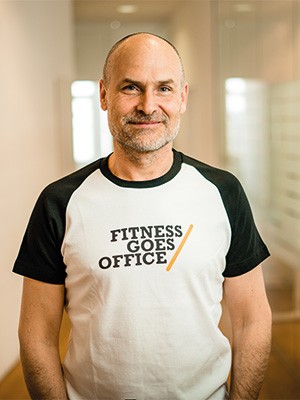 Alexander Schaffer, M.D.
CTO
Alexander has acquired extensive knowledge, especially in the finance industry, in various functions from controller to finance and risk director. In addition to building start-ups, he is particularly enthusiastic about IT. For FGO, he develops the web application and supports the financial management.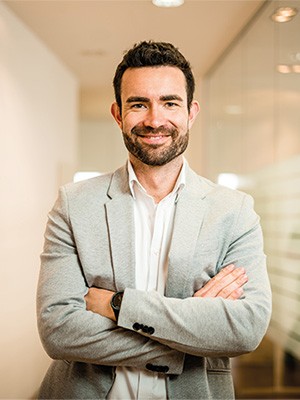 Gabriel Knoll, B. Sc.
Headcoach & Speaker
Gabriel is a state-certified trainer for triathlon, swimming and Olympic weightlifting. He also trained as an academic sports and fitness trainer in 2012. He has a bachelor's degree in nutrition. He has been a trainer with us for several years and always manages to motivate his customers.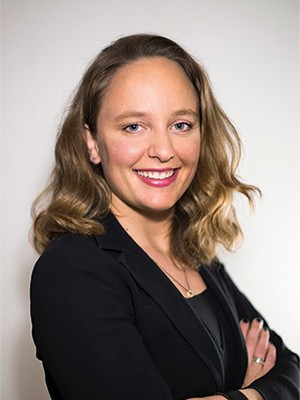 Julia Schell
Marketing Manager
Julia is a native of Munich, but has lived in her adopted city of Vienna for more than 8 years. She studied communication, P&R and marketing in Vienna, Istanbul and Barcelona. Besides travelling, Julia loves acting and dancing.
At FitnessGoesOffice, Julia is responsible for our brand presence, the social media channels and she is always actively looking for new companies that we can help to improve their health & well-being.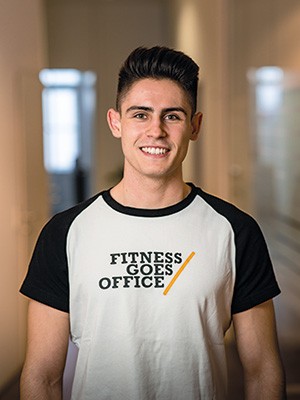 Philipp Schmid B.Sc.
Project Manager
Philipp completed his bachelor's degree in sports science and is currently doing the associated master's degree with a focus on training therapy.
Due to his enthusiasm for sports, physical activity has become an integral part of his life. It is important to him that all participants are activated and motivated according to their personal possibilities. Everyone should find joy and fun in movement!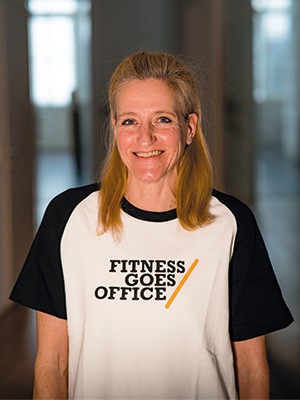 Alexandra Hahn BEd
Coach
My first motto in life is: Stay mobile, feel alive. Since the age of 3, I have been actively involved in sports in various disciplines and keep myself mentally fit through my different training and professions. It is very important to me to train physical and mental mobility and to maintain it into old age. As an active triathlete and person with an affinity for sports, I have found that training for younger athletes is different from training for people as they get older. My speciality is training for people from around 45, as this results in a different training focus.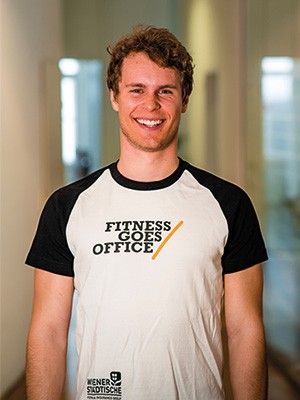 Emil Eckerstorfer
Coach
Emil is a trained sports instructor and is currently studying physiotherapy in Vienna. In his spare time, he plays American football in the AFL.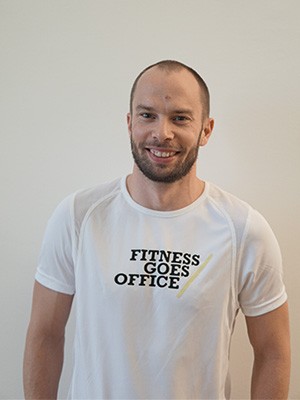 Christophe Sauseng
Coach
Christophe has been working as a trainer for over 15 years. After years of working in sales, he is now a coach with heart and soul. He brings in his experience from 20 years of competitive sports to make our participants fit for work and leisure.
Feasibility with a tight time budget is his top priority. This is the only way to create a new lifestyle and a new attitude towards life.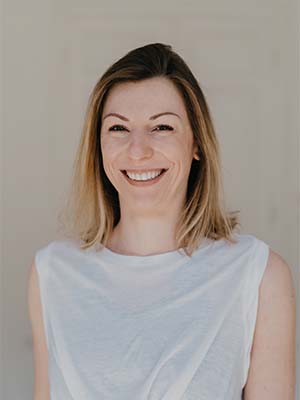 Claudia Rumpf
Yoga trainer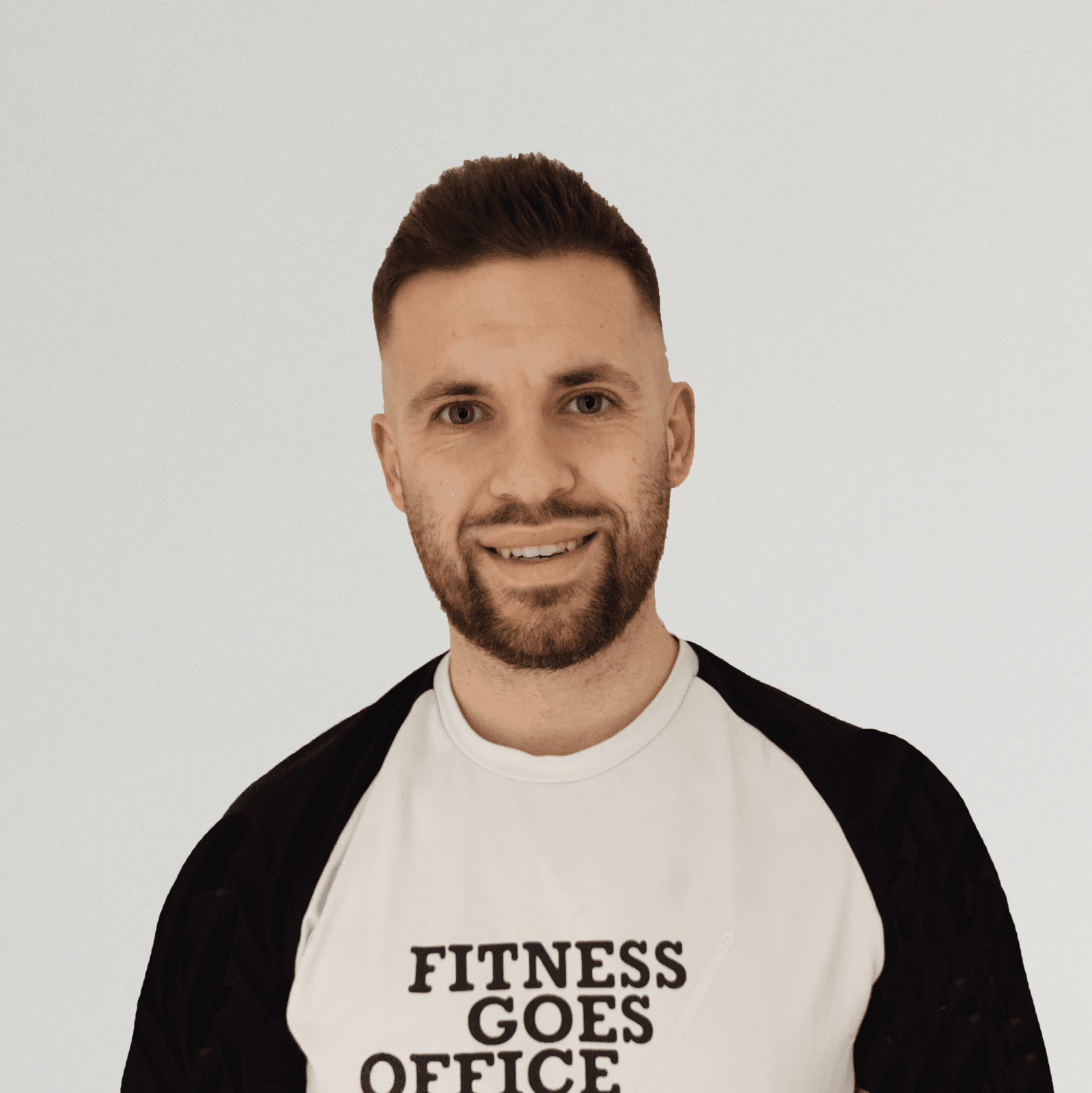 Philipp Greimel, BSc.
Trainer
Philipp has been a physiotherapist since 2016 and has worked for the Admira combat team, among others. Currently he is doing his Master in Advanced Physiotherapy & Management. The fun of movement is crucial for him, and he wants to convey this feeling to all group participants*. It is also important to him to have a variation for each level of performance so that everyone can benefit from his units.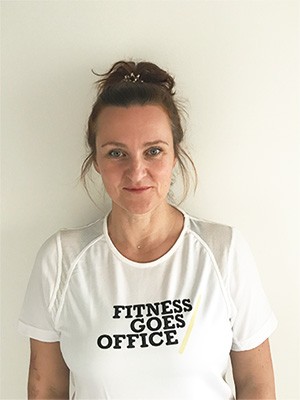 Michaela Spranger
Trainer
Michaela graduated in psychology and the university course of psychotherapeutic propaedeutics, she is an energetic in her own practice. She has been teaching subjects such as energetics, psychology and communication since 2001. Physical education offers a good balance to energetic-mental activities. She has completed the training courses Pilates Professional Coach and Natural Flow- Fascia Training.
Here we were at one of our events: A panel discussion about the health of Austrian managers