The health of the employees is essential for every company.
Why? In some large and successful companies, workplace health promotion is already supported - both companies and employees benefit. In a broader sense, BGF has a positive effect on satisfaction, motivation, productivity and quality of service. If 1 Euro is invested in the health of the employees, 3 Euro will come back.
Workplace health management in a company can be promoted in various ways: regular sports sessions, lectures on healthy eating and fitness, health days for the entire workforce or videos for exercises at the workplace. Sick leave is reduced, competitiveness is increased and the quality of life of employees is improved.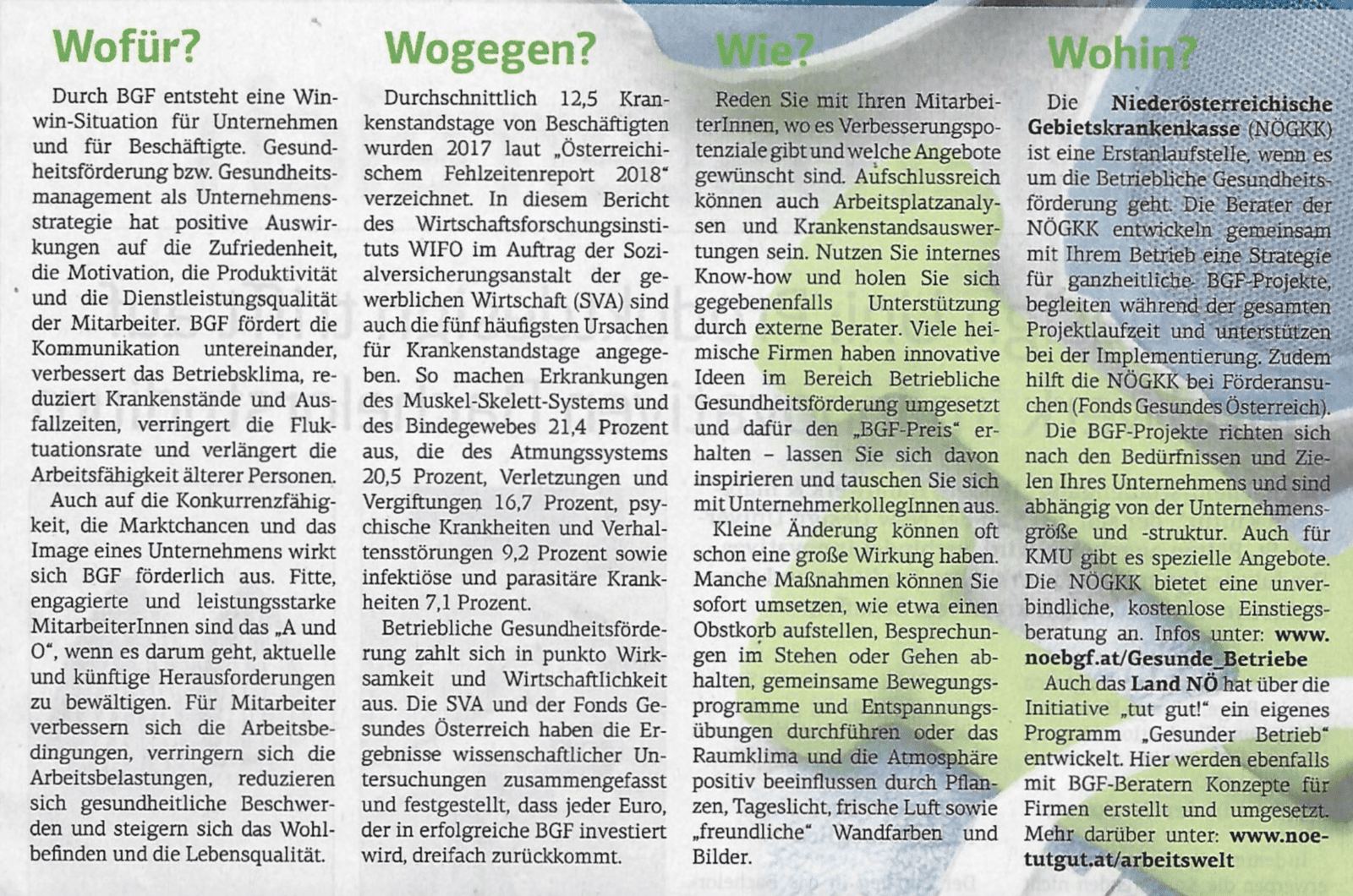 Source: Lower Austrian economy, 24.05.2019