With us, you will not only receive individual gymnastics lessons, but also a sophisticated overall concept for your sustainable company fitness that has been tried and tested for years. It consists of varied training directly in your company, personal support over the entire period for training at home and professional mental training and coaching. And not only for sports aficionados, but also for sports muffins!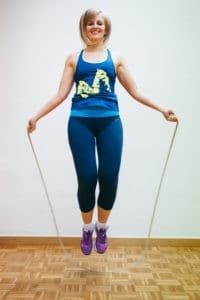 For you and your team this means
Less pain and sick leave
More endurance, mobility and strength
Improved well-being and self-confidence
Higher concentration, stress resistance and creativity
Increased performance and competitiveness
And the best? You have nothing to worry about! FitnessGoesOffice takes care of the complete procedure for you: From the internal organisation of the company fitness initiative to the application and motivation of the participants and the implementation on site. You only have to provide us with a room and tell us the desired training time!