Realism in sport
Last week, we posed the question of which approach to life is superior: optimism or pessimism. The answer? Realism! Find out how top athletes deal with it here. 
Are competitive athletes realists?
Most long-term successful professional athletes are analytical realists. The last article illustrated well that optimists can tend to delude themselves, but this is not the case in professional sport. Results and how they came about must be analysed.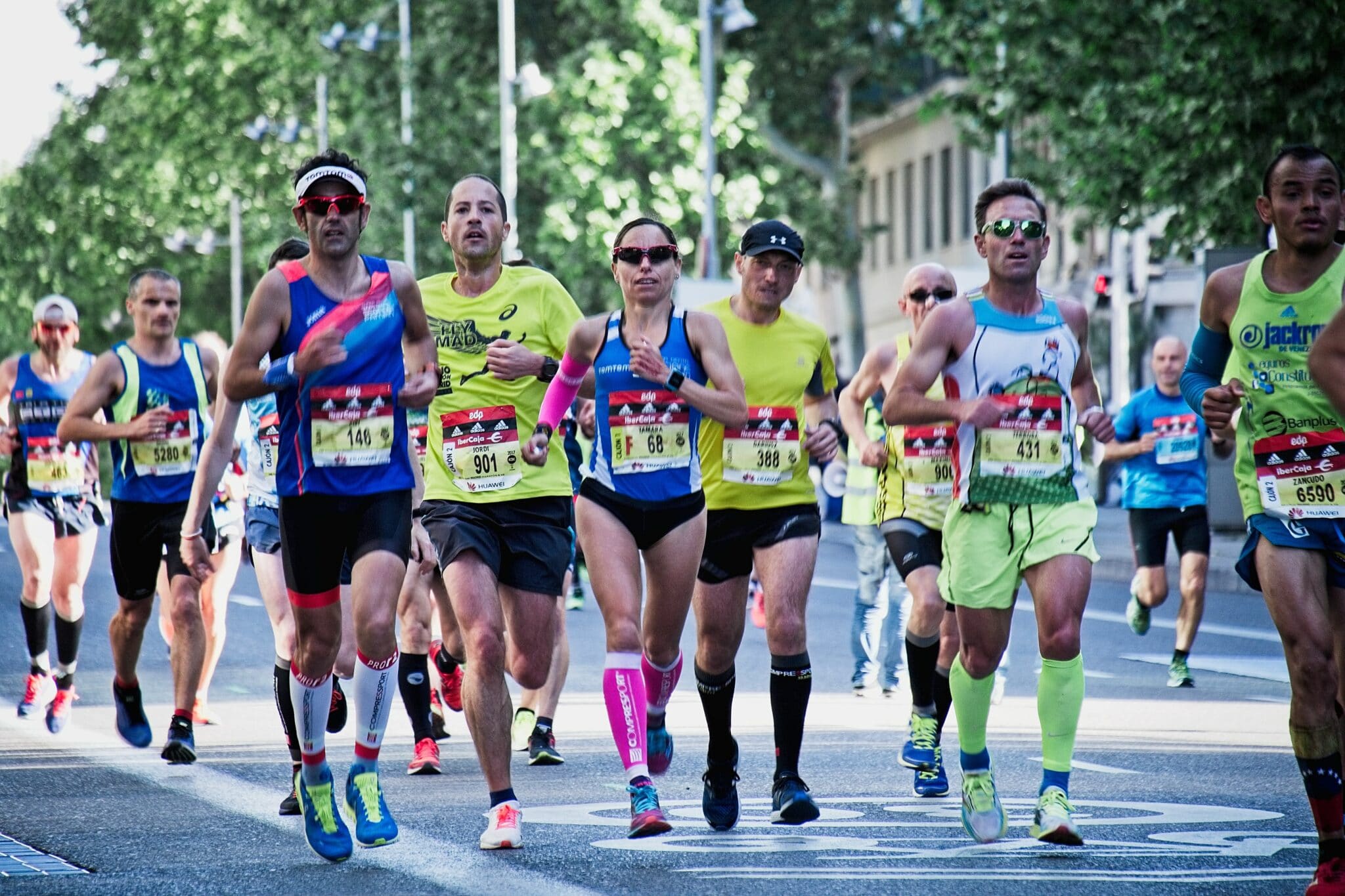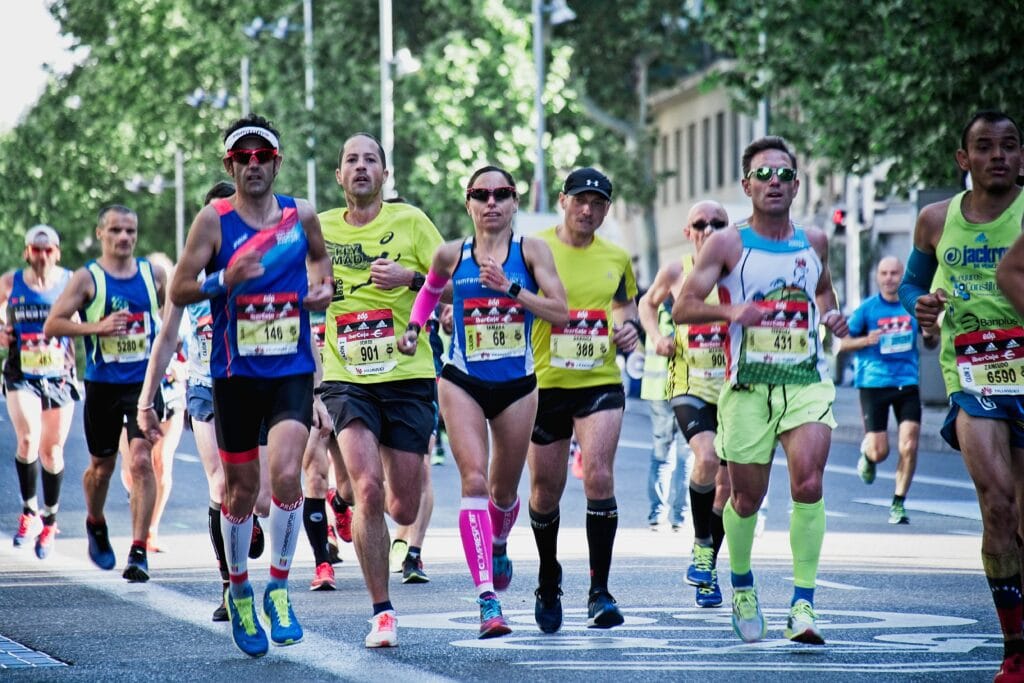 The training

Every training is a step towards success and on the other hand a test: The performances shown in training are usually already unconsciously compared with previous training performances. Actually, nothing happens randomly or arbitrarily, but everything follows a plan for the goal.
From this abundance of data, the possible competition performance can often be predicted very accurately later on. The trick here is not to get unnecessarily crazy too early. At the beginning of a training year it is not yet necessary or even detrimental to produce top performances. In order for the timing to be right, the right steps have to be taken at the right time: What is important now and what will be important in a few weeks. Prioritization is the key to efficiency in high performance training. Therefore, training plans of particularly successful athletes often look surprisingly banal, because good trainers know how to reduce to the necessary. 
Interim goals set in advance help to stay on course. 
The fear, nervousness
Nervousness is normal. Especially if something is important to you and you have invested a lot of time, it is perfectly understandable to be nervous on day X. This nervousness also activates and leads to the fact that you as an athlete can completely exhaust yourself on day X (or you deliver your presentation top).
Fear of failure, on the other hand, is paralyzing. A very intensive preparation, in which you have gone through the individual steps again and again and visualized them, is helpful to turn the paralyzing fear into a bearable (not necessarily pleasant) nervousness.
Whether you're competing or speaking in front of several hundred people, when the time comes, ideally you've already gone over the task in your head several times. This gives you the confidence to improvise if something doesn't go perfectly. It never does.

The competition
When the starting gun goes off, all the nervousness is released into energy. Competitions are fun for athletes. Many athletes get a kick out of this change from nervousness to kinetic energy at the starting gun and are happy to finally be able to show what they are made of.
Athletes who are very well prepared know quite well before the start where their performance will be on the day of the competition. Not where it should be, but where it will be. The range of results is usually in the very low single-digit percentage range. They get this knowledge from analyzing the training data, which is a very good predictor of what is possible and what is not. By the way, it is often very similar with sales figures. There are happy moments, but they are often the result of a lot of work. 
Emotion in sport - impulse control
The most successful athletes I have had the privilege of coaching separate things they can and cannot influence. Getting upset about the weather doesn't help. Neither does being treated unfairly by referees.
It doesn't matter if it's competition or professional life: Negative things will happen that you can't change: This is where in the moment performance acceptance helps the most. Taking things as they are without wasting your energy in unnecessary emotions. Any anger at the moment of competition costs energy and distracts from the goal. The best do manage to draw energy from it. However, negative spirals are to be avoided.
This does not mean that you have to accept bad decisions forever and ever. But these should be reconsidered in the analysis phase and, if necessary, addressed. 
Pain
Pain is part and parcel of competitive sport. When it comes, no positive platitudes that you say to yourself will help. In fact, competitive athletes deal with it in advance (during training) and learn how to deal with it. The deal they make with themselves sounds something like this: "I have this goal, I have been preparing for it for so long that this number of minutes with this intensity of pain is reasonable for me. After I check that point off for myself, I'm still trying to break down the duration of the race into small goals to better focus on the here and now."
Two things about this:
1) How much pain and how long pain is tolerated is up to the athlete. The important thing is: athletes* suffer for their goals at some point, no matter how effortless it looks. This is important because you often have the impression that it is easier for everyone else. This fact helps many people cope better with their challenges.
2) Breaking down the challenge into small goals helps to maintain focus (present) and not be overwhelmed by the length of the challenge (future). Mindfulness or focusing on the now in a marathon, for example, means always focusing on the next 3 to 4 minutes. Especially when it gets tough in the last half hour.
The analysis
After the competition comes joy or sadness. This phase should be enjoyed or lived out and then turned to analysis. It doesn't matter whether the competition went well or not. Many less good athletes make the mistake of not analysing what they have achieved. Without analysis there is no progress.