Bingo Wings
It is perfectly clear to us why we could use strong arms. Lifting and carrying heavy purchases is more comfortable with strong arms. However, well-trained arms can also make a positive visual impression.
Besides butt and stomach, an often expressed wish is to train away angle arms, also called bingo. But for this we have to get rid of some prejudices and misinformation:

Fat can be broken down specifically. No, you can't. How much fat you break down where is genetically determined. There are trends between men (stomach) and women (hips, buttocks) 
Krattraining makes massive. Yes, but then the training has to be done daily and with so much effort that there is not enough time for anything else.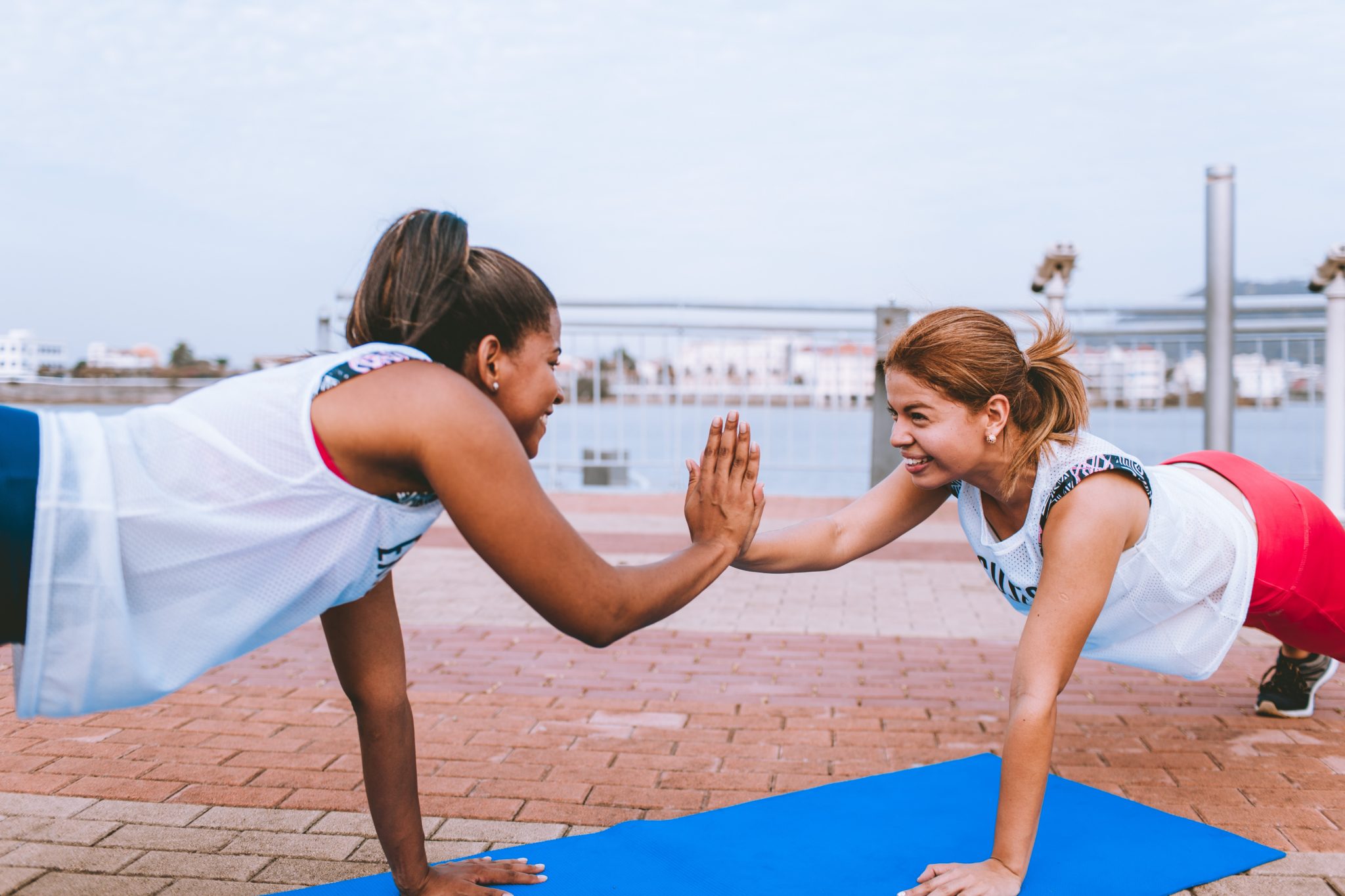 So what is possible? Everyone benefits from strength training. You become stronger, the muscles increase (slowly!) in size and thus contribute to a more athletic appearance. The connective tissue strengthens and becomes more resilient and the bone density increases. In addition, correctly dosed strength training has a positive effect on the hormonal control circuits in men and women: From fat burning to sleeping behaviour, positive consequences have been documented by studies and have been seen directly by us as trainers for years.
Anecdotally, we as trainers* can say that the positive consequences are usually even more visible in women, especially because they have been badly talked about strength training all their lives. Whether butt, stomach or just the bingo. These areas can actually be shaped by strength training. Have fun with your training! 
If you have any questions please contact: fgonline@fitnessgoesoffice.com