After months of hard work, the time has finally come: our new FitnessGoesOffice platform 2.0 is online. Read here what the new platform can do, why it is so special and how it caters to all individual needs: 
FITNESSGOESOFFICE PLATFORM - EVERYTHING IN ONE PLACE:
Over 300 varied exercise videos: short sessions in office wear, HIIT, functional fitness, yoga, relaxation and much more! 
Over 100 well-founded & interesting articles on the subject of health, exercise and nutrition 
Specific analyses of the activities of each participant
Personal recommendations adapted to individual goals
Our professional trainers are always there for you via chat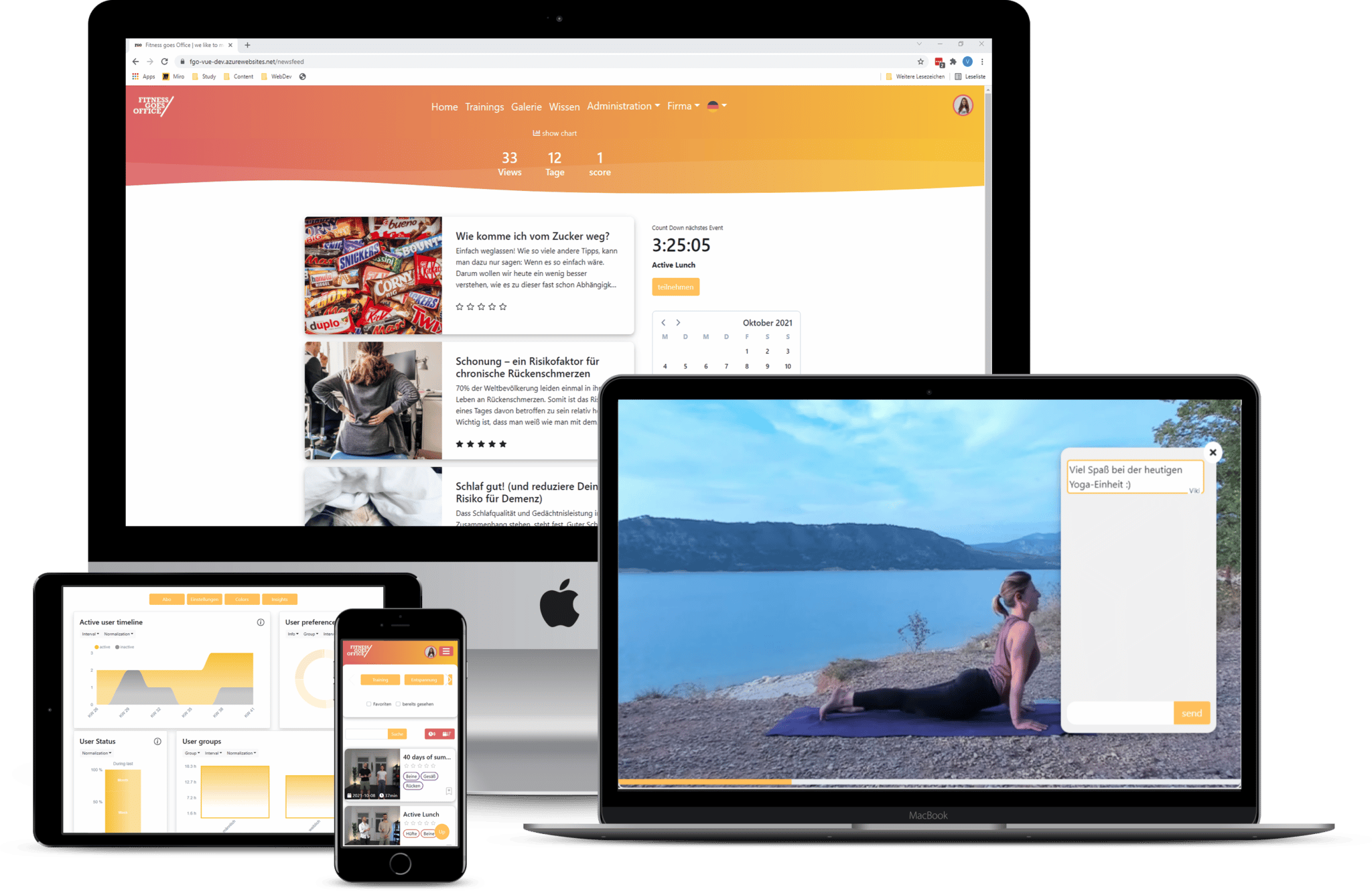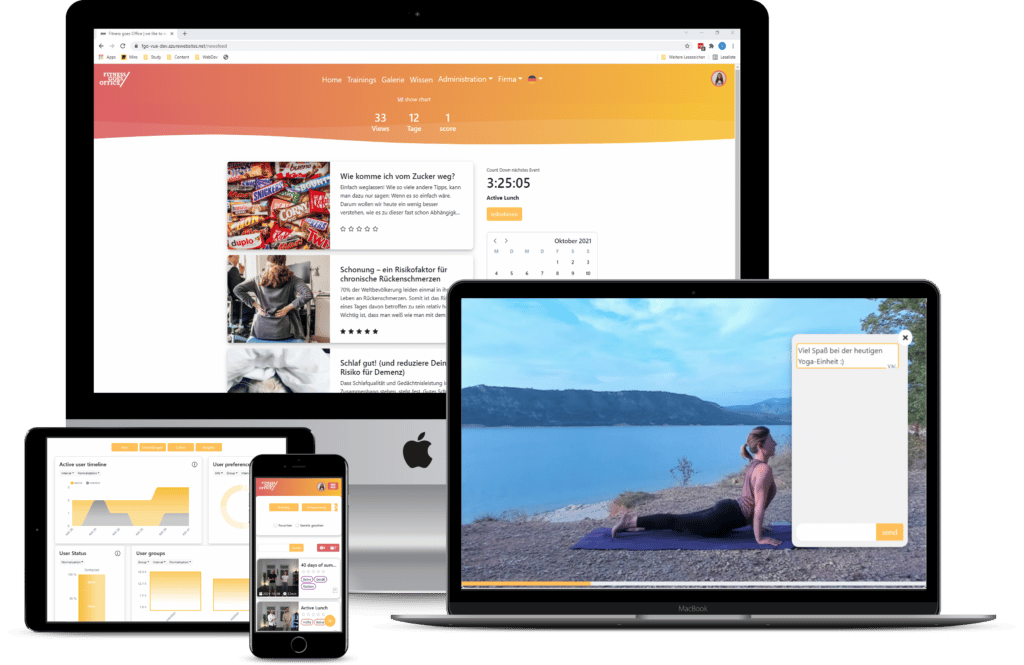 GALLERY
Discover more than 300 exercise videos designed by our professional & experienced trainers - there's guaranteed to be something for everyone!
Short & easy 15 minute videos, for in-between in the office or home office, doable in any clothes - #nosweat
Longer & intense videos where you can really break a sweat. HIIT, BackFit and FunctionalFit sessions for all levels and time budgets.
Pain-free programmes promise to have a big impact on your back, neck, hips and more in just a few minutes.
We also offer calm and relaxing sequences, perfect after a stressful day! Yoga, mobility and meditation - simply come down, arrive and breathe deeply.
EXTENSIVE & WELL-FOUNDED ARTICLES
Every week there is a new interesting article on the topics of exercise, sleep, health and nutrition. Our experienced coaches research the topics conscientiously, prepare them and make them understandable for everyone. Benefit from over 20 years of coaching experience - we dispel fitness myths and provide the right and important information to lead a healthy life, with scientific evidence and practical relevance being important to us.
PERSONAL OBJECTIVES, RECOMMENDATIONS & ANALYSES
Each participant has different goals - these are recorded and analysed by our platform and we create an individual programme tailored to each member. We give perspective and a clear plan, have feasible training programmes and our platform creates individual analyses of the activities. This way, all participants can closely monitor their progress and share it with others.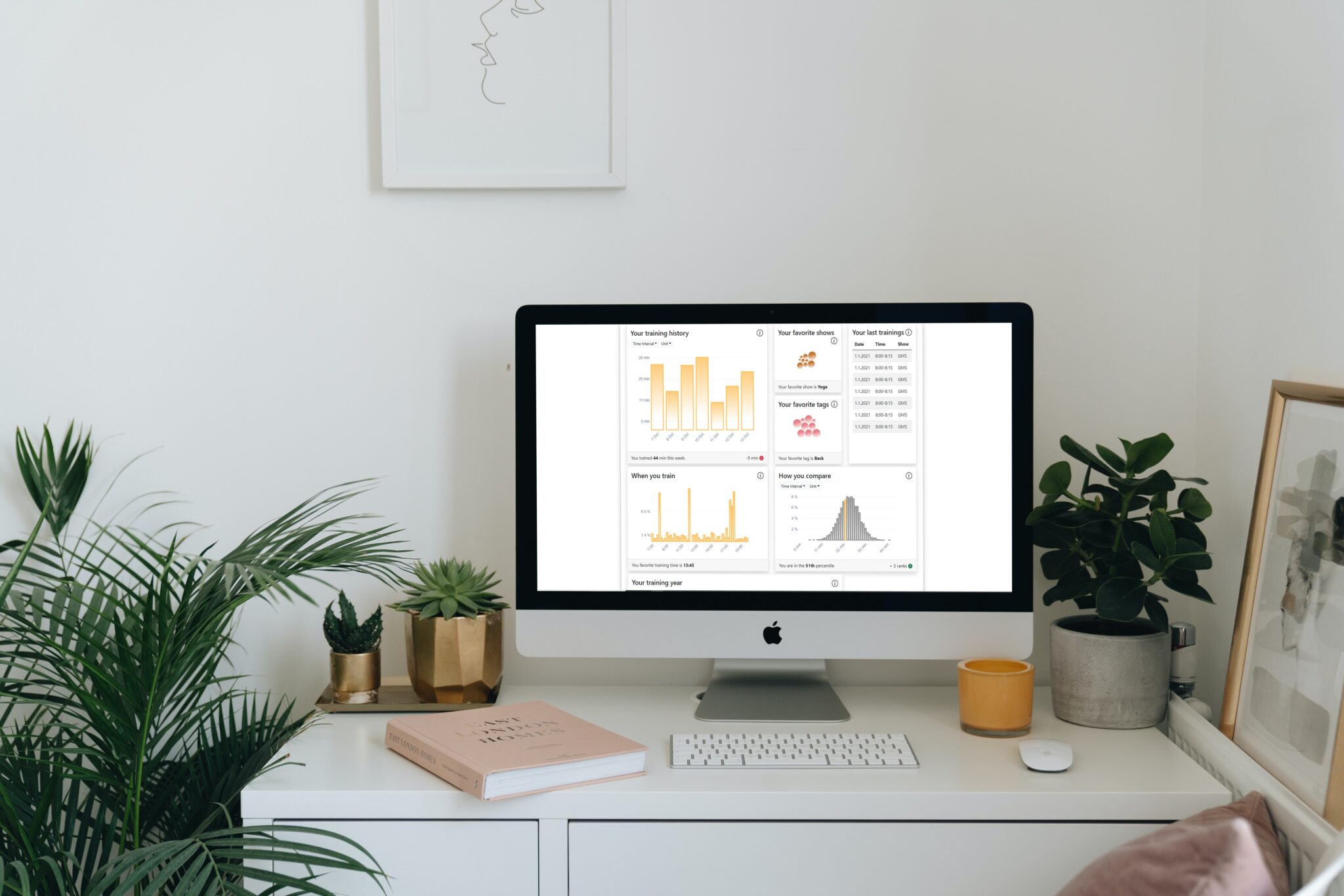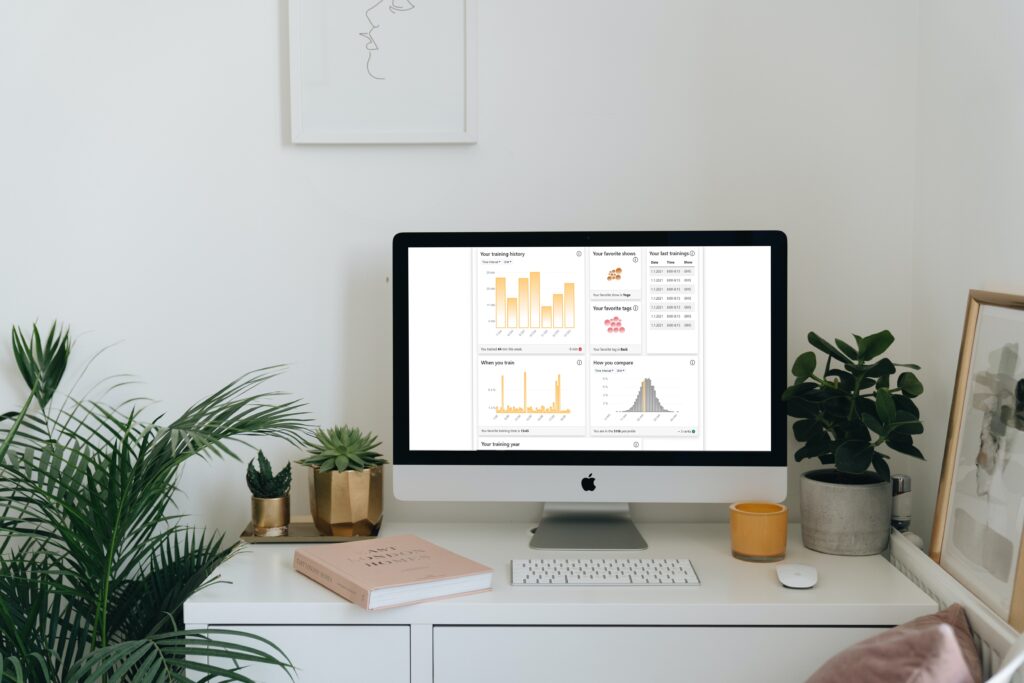 COACHING AND SUPPORT - WE STAY IN TOUCH
Our professional trainers help each participant get started, answer all questions and always stay in touch. Digital or analogue - in any case in person!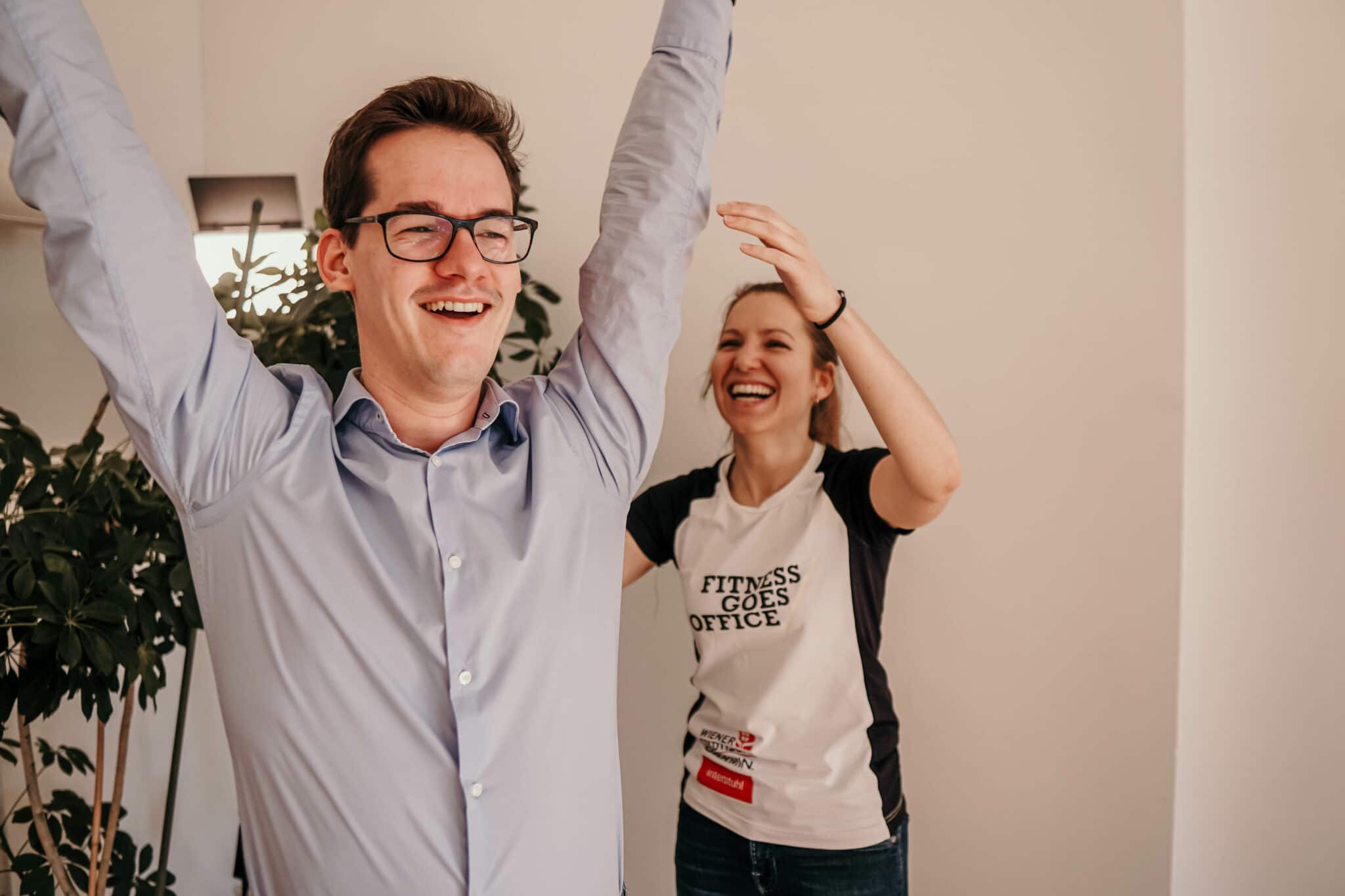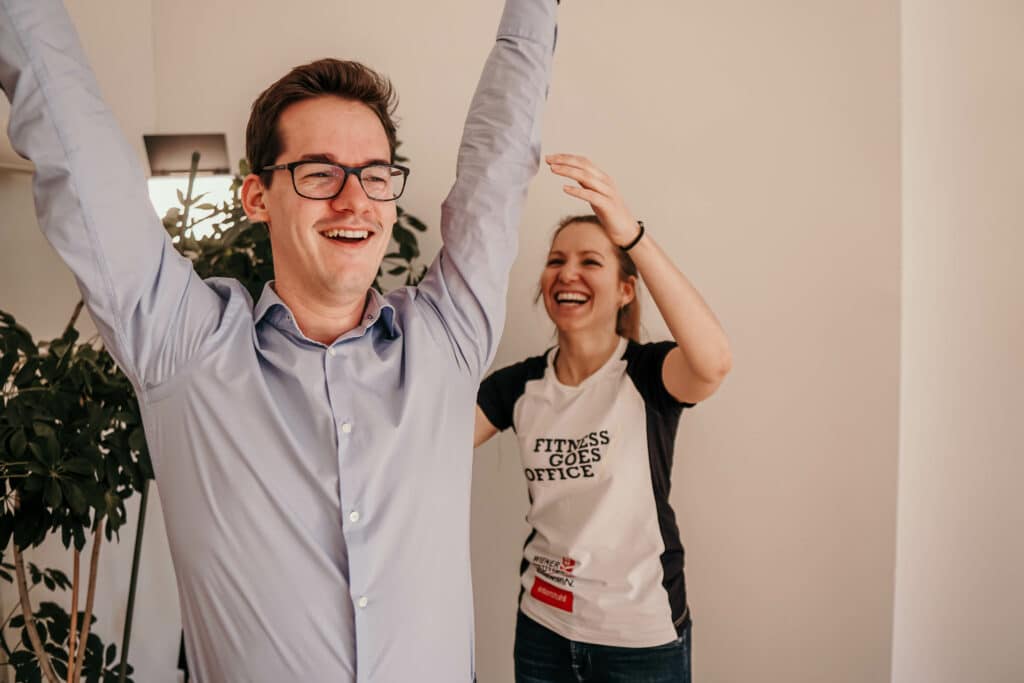 ADDITIONAL ADVANTAGES
The FitnessGoesOffice platform can be designed in any corporate design and thus becomes an integral part of any company culture.
It is also possible for the platform to automatically enter the workouts in the calendar so that you don't miss any more - daily reminders provide an additional motivational boost.  
ANY QUESTIONS? 
Contact us and test our platform free of charge https://fitnessgoesoffice.com/kontakt/